About
Hi I am Abdullah Ghaffar, I am very dedicated Web developers, worked in two firms where we do agile & product development currenlty doing freelancing where i work as web developer, wordpress developer, website speed optimizer & bugs resolver.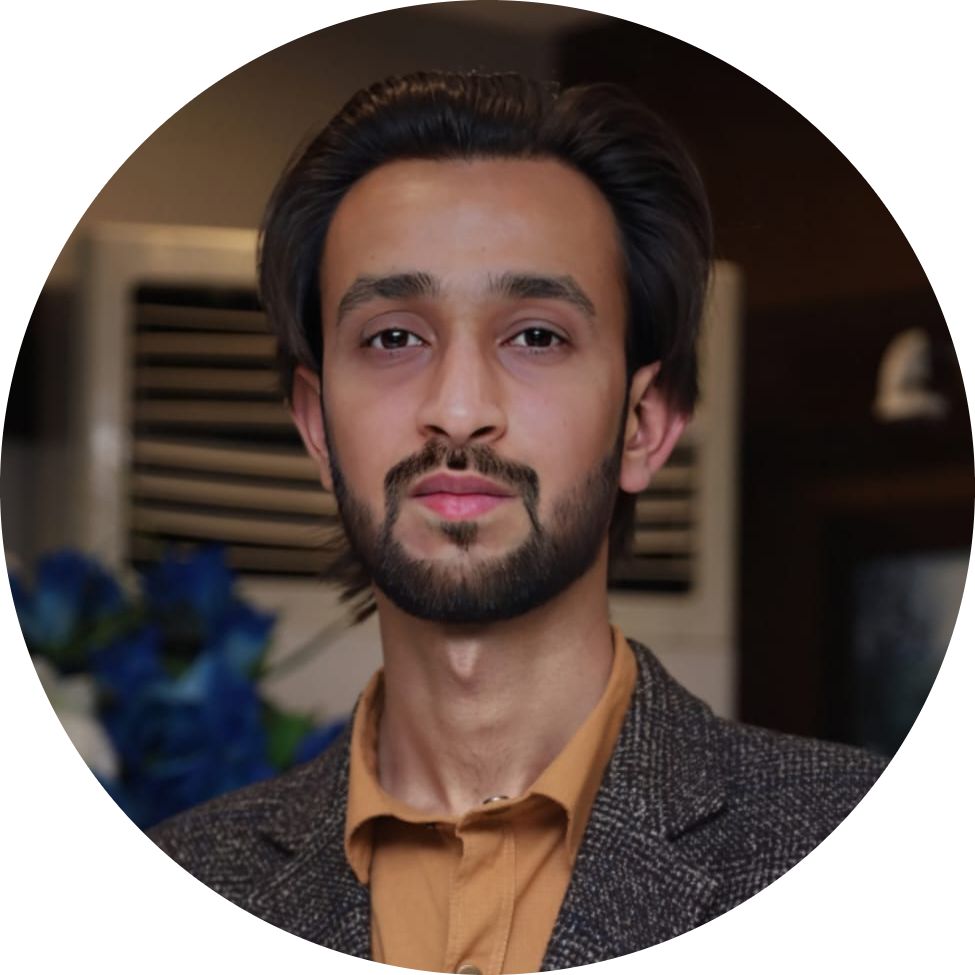 UI/UX & Wordpress Developer.
I Have 5+ years of experience in UI/UX development, morever i have experience of CMS development like WordPress, Shopify, Magento, Opencart.
Degree:

Bachelors

Freelance:

Available
I worked on 100+ projects still which is on HTML5,CSS3,Jquery,vanilla Script,Wordpress,Shopify, Headless CMS & always gave maximum result to the buyer or client.
Facts
So this is my story from when i started the work and current postion is here for you take a dive on this
Projects
Some Projects Link of Website Which i Developed for Clients & Companies.
Skills
This is my skill chart my abilities to do work on different languages & so called platform, you can see & figure out whether i can assure your needs.
Resume
The whole summary of my education where i started to learn that things from start point to end point
Sumary
ABDULLAH GHAFFAR
Innovative and deadline-driven Web Developer with 5+ years of experience and developing user-centered websites for marketing material from initial concept to final, polished deliverable.
Lahore,Pakistan
+92 (304) 4549625
abdullahrajput50@gmail.com
Education
MASTER OF COMPUTER SCIENCE
2021
Virtual Universty of Pakistan, Lahore, Pakistan
Working on AI currently which is leading the world using machine learning & deep learning algorithms
BACHELOR OF COMPUTER SCIENCE
2014 - 2018
Virtual Universty of Pakistan, Lahore, Pakistan
Worked on HTML,CSS,Javascript,Python,React,post gre, security of Web & Mobile apps using the latest technologies.
Professional Experience
FREELANCER WORDPRESS DEVELOPER
2018 - Present
Lahore, Pakistan
Lead in the design, development, and implementation of the graphic, layout, and production communication materials
Delegate tasks to the 5 members of the design team and provide counsel on all aspects of the project.
Supervise the assessment of all prototypes materials in order to ensure quality and accuracy of the website
Oversee the efficient use of production project budgets ranging from $500 - $5,000
FRONT END DEVELOPER
2017 - 2019
Transdata Int, Lahore, Pakistan
Developed numerous web applications (landing pages, scripts, functions, reponsive designs, and integrations).
Managed up to 5 projects or tasks at a given time while under pressure
Recommended and consulted with clients on the most appropriate graphic design
Created 20+ design presentations and proposals a month for clients and account managers
Services
Our team provides fully integrated services in Web App Development, Wordpress e-commerce, Shopify Development.
Let's Work Together
Location:
Lahore, Punjab, Pakistan 54000
Whatsapp: